Form with ID 10 doesn't exist.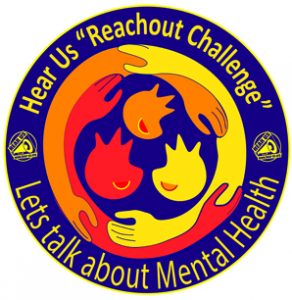 Reachout Challenge
Hear Us has an Anti Stigma Project, called the Reachout Challenge, challenging the discrimination that people with mental health problems can experience in their lives. We have been working with 10 key organisations in the Borough of Croydon (including Croydon Job centres, Croydon Council, the Police, Fire brigade and Ambulance services, Croydon University Hospital, Arriva Buses and more) and holding one to one conversations with the staff, so that they can understand more about what it is like to have a mental illness.
To make this Project a huge success, we need Volunteers.
There are just 2 criteria to be a volunteer:
You must have personal experience of mental health problems

You should be willing to give up a few hours of your time (as few or as many as you like over the next 12 months)
Although we are not able to pay people for their time we offer:
Refreshments and/or lunch as appropriate

Travel expenses (including cabs where necessary)

Full Training and Support
If you are interested in joining the project, but want to know more, call me on 020 8681 6888
If you would like to book on to one of the training days please let me know which day suits you best. The training is free and will include training on:
Assertiveness

Building self confidence

Holding effective conversations

Looking after YOUR needs when volunteering
Imagine Mental Health Services