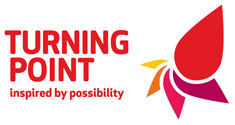 Croydon Recovery Network is your single drug and alcohol service for adults offering support to individuals across the borough.
Turning Point understand that drugs or alcohol can affect many parts of your life.
At Turning Point, they get to know you as a person, to understand exactly what you need to turn your life around.
Turning Point work together with a number of local organisations to make sure someone is there to support you.
For Croydon Young People's Substance Misuse Service please click here
Who we support
Turning Point operates the Croydon Recovery Network from locations across the borough. Services will be delivered by Turning Point, Air Sports, Croydon Voluntary Action and Breaking Free Online providing an integrated drug and alcohol service.
Croydon Recovery Network is for anyone aged 18 or over registered with a GP in Croydon and with a drug or alcohol issue.
Turning Point service also provides support for families and friends of someone using drugs or alcohol.
What do they do?
At the Croydon Recovery Network there is something for everyone, no matter what your situation is. An Individual Recovery Plan will be created with you from a range of services they provide:
Breakfast clubs and drop in support
Complimentary therapies such as acupuncture, shiatsu and reflexology
Computer-based guided self-help
Improved health and wellbeing through physical activity
Support with housing and benefits
Outreach workers
Criminal Justice Services
1 to 1 key-working
Counselling
Variety of evidence based group work programmes
Opiate substitute prescribing
Community alcohol detox
Access to residential rehab
Treatment and advice with any blood-borne viruses (such as HIV or Hepatitis)
Support with mental health issues
Access to Mutual Aid, Peer Mentoring, Peer Education and volunteering programmes
Access to education, training, volunteering and employment opportunities
Provide leaflets in other languauges.
Your Future in Recovery
Turning Point aftercare will support access to:
Meaningful education, training and volunteering opportunities and help you to find employment
A peer led Recovery Community – a group of ex-service users who can support you in your recovery plan far into the future.