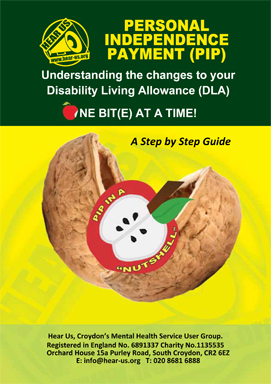 Understanding the changes to your Disability Living Allowance (DLA)
PIP stands for 'Personal Independence Payment'.
PIP will be replacing DLA, for people, aged 16-64, who need help with their care and/ or mobility. However, you must claim for PIP and if you choose not to, your DLA will stop. No one will be automatically transferred from DLA to PIP.
The DWP (Department for Work and Pensions) will write to you and tell you when you need to claim PIP