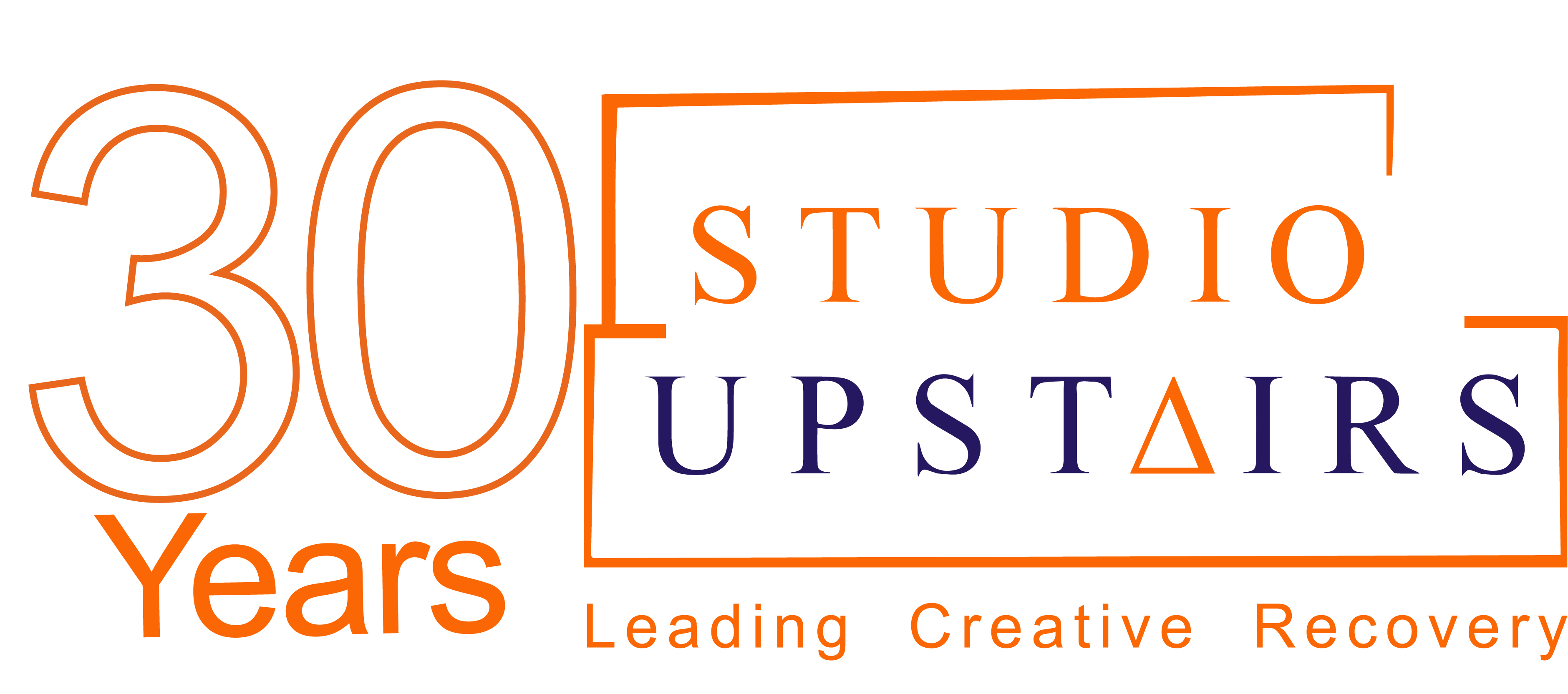 Studio Upstairs: Leading Creative Recovery
Studio Upstairs is an arts and wellbeing charity with studios in Bristol and London that has been providing support for people with mental or emotional difficulties to thrive in an artistic therapeutic environment for almost 30 years. Studio Upstairs range of services enable their members to work towards a better quality of life and they strive to provide a safe space in which everyone can benefit as part of the creative community.
The day to day studio is ran by Studio Managers who are qualified Art Psychotherapists. They work alongside the Studio Members and skilled volunteers on their own artwork and facilitate positive change within the community. Members are encouraged to participate in discussions and explorations of diverse topics and artwork, while learning new skills for creative employment, and actively participating in the running of the studio.
"The studio offers members much needed emotional space and a sense of community and collaboration. It is wonderful to watch people support each other whilst developing their artistic practice" – Fiona Toth-Gillies  (Studio Manager).
In October Studio Upstairs started the brand new Creative Carers programme for 12 weeks at their South London studio. These sessions give carers the opportunity to access the therapeutic support and facilities, providing much needed respite and enabling them to continue to meet the demands of caring for others.
Studio Upstairs South London branch also features a gallery which features work from the general public and members and hosts many public events all year round.
They welcome referrals from a wide range of agencies such as therapists, counsellors, GPs, CMHTs, hospitals, the prison service, housing associations, special interest groups and other mental health organisations, in addition to self-referrals. Get in touch for detailed information about referring yourself or your client.
Links: