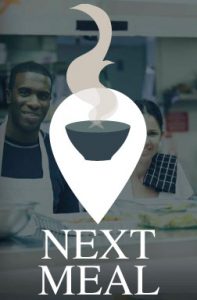 My Next Meal
'My Next Meal' are a group of volunteers who work at the Muswell Hill Soup Kitchen and had the idea to create a site that can direct homeless people to food and support 24/7 in London.
GPS identifies a user's location and lists the nearest charities that provide food and support for homeless people.
Their primary aim is to help people in the capital who are homeless or in acutely difficult circumstances. They also hope that it will be a useful tool for statutory organisations and charities working together to reduce street homelessness in London.
Bethlem Mother & Baby Unit
Fitzmary House
Bethlem Royal Hospital
Monks Orchard Road
Beckenham
Kent
BR3 3BX

Tel: 020 3228 4265
Tel: 020 3228 4255

Website: www.slam.nhs.uk/