Care Opinion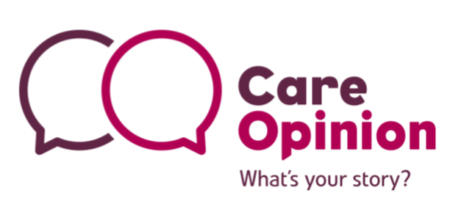 Care Opinion is a place where you can share your experience of health or care services, and help make them better for everyone.
At Care Opinion they make it safe and simple to share your story online and see other people's stories too. You can see how stories are leading to change.
Care Opinion think that by sharing honest experiences of care, they learn to see the world differently. Working together, they can all help make care better.
Care Opinion is a non-profit community interest company, based in Sheffield and Stirling.
Mission
They want people to be able to share their experiences of health and care in ways which are safe, simple, and lead to learning and change.
The company is Care Opinion CIC. Before May 2017, they were called Patient Opinion.