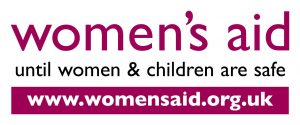 Women's Aid
Woman's Aid believe
Everyone has the human right to live in safety and free from violence and abuse. Society has a duty to recognise and defend this right.
Women are the overwhelming majority of victims of domestic abuse. Domestic abuse is a violation of women and their children's human rights. It is the result of an abuse of power and control, and is rooted in the historical status and inequality of women in in society.
Women's Aid aims are to:
Empower women who have been affected by domestic abuse to live independent lives free from fear and abuse.

Keep the voice of the survivor at the heart of everything Women's Aid do.

Meet the needs of  women and children affected by domestic abuse.

Provide services run by women that are based on listening to survivors and responding to what they define as their needs.

Challenge and highlight the disadvantages which result from domestic abuse.

Support and reflect diversity and promote equality of opportunity.

Promote cohesive inter-agency responses to domestic abuse and develop partnerships to work towards a society in which domestic abuse is no longer tolerated.
Women's Aid in partnership with Refuge jointly run the National Domestic Violence Helpline: 0808 2000 247