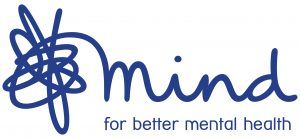 Mind
Mind provide advice and support to empower anyone experiencing a mental health problem. They campaign to improve services, raise awareness and promote understanding. Mind won't give up until everyone experiencing a mental health problem gets support and respect.
"Every year, one in four of us will experience a mental health problem. But hundreds of thousands of people are still struggling.
We believe no-one should have to face a mental health problem alone. We'll listen, give you support and advice, and fight your corner."
Mental health Information & support
When you're experiencing a mental health problem, supportive and reliable information can change your life. That's what they do. Mind empower people to understand their condition and the choices available to them through:
Take a look at Minds Information and Support section for more…
Local Minds
For people local to Croydon please see the following local Mind Charities:
Campaigning for change
Professional training
Elefriends is a supportive online community where you can be yourself. To find out more about Elefriends click following link here: Elefriends. 
Mind
By Post:
Mind
15-19 Broadway
Stratford
London
E15 4BQ

By Post:
Mind Cymru
3rd Floor, Castlebridge 4
Castlebridge
5-19 Cowbridge Road East
Cardiff
CF11 9AB

By Post:
Mind Infoline
Unit 9
Cefn Coed Parc
Nantgarw
Cardiff
CF15 7QQ

Mind Infoline Tel: 0300 123 3393

Email: info@mind.org.uk

By Post:
Mind Legal Line
Unit 9
Cefn Coed Parc
Nantgarw
Cardiff
CF15 7QQ

Mind Legal Line Tel: 0300 466 6463

Email: legal@mind.org.uk

Other ways to contact Mind:

Contact Mind: www.mind.org.uk-contact-us

Mind Helplines Contact: www.mind.org.uk_ helplines

Website: www.mind.org.uk