Employment Services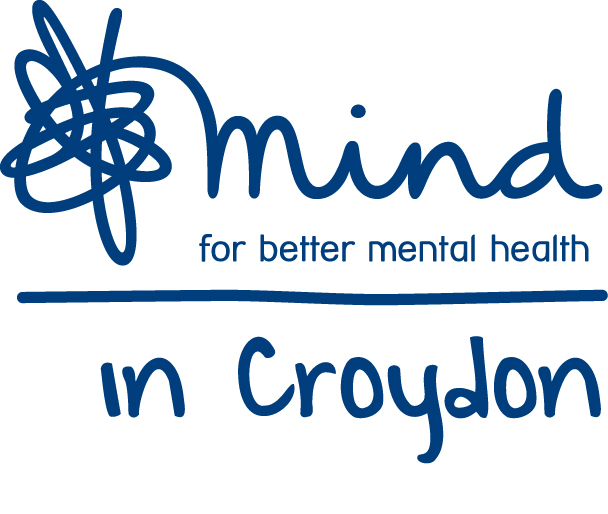 Mind Employment Service is a service designed to assist people with mental health problems to find work and live independently in the community. The service aims to provide a holistic and comprehensive support programme that can be individually tailored to meet your needs and aspirations, and to help facilitate your transition towards employment.
Website: Employment Services
People who access the service are allocated a dedicated Employment Support Worker (ESW) who will assist them throughout their engagement with the service and take special interest their progress. The ESW will provide individualised support in many areas to help increase the independence and work related skills of each service user. They will also give advice on possible career opportunities and create development plans to help each individual to move towards their employment goals, focusing on their strengths and abilities, and overcoming the barriers they may face.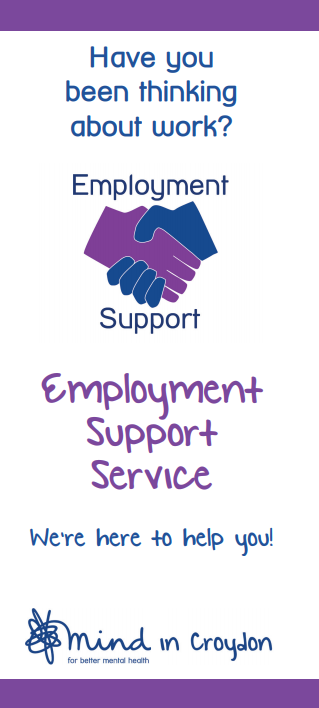 Referrals
The Employment Support Service aims to assist people diagnosed with a mental health problem who have a desire to go back to work, but may not be work ready.
If you would like to be referred to this service you must:Be aged between 18 and 64.
Have expressed an interest in seeking paid employment.
Be resident in the Croydon borough and plan to stay in the borough.
Be able to attend scheduled appointments.
Be eligible to work in the United Kingdom.
Be able and willing to travel to place of work.
Be able to manage mental health symptoms with minimal support.
Be able to manage their own medication or have appropriate support if not receiving medication.
Be ready and able to engage in training, volunteering/work experience and work preparation activities.
Be experiencing a reasonable level of stability e.g. stable housing, stable benefits, lifestyle.
Employment Support Client Leaflet
Employment Service: