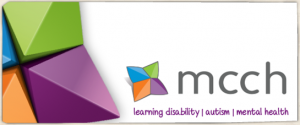 Mcch (formerly Burgess Autistic Trust)
Burgess Autistic Trust
On 1 April 2018, Burgess Autistic Trust, which was part of the mcch group, merged fully with mcch. The services stay the same, although they are now called mcch.
Who are the Burgess Autistic Trust?
The Burgess Autistic Trust charity was set up by Janet and Bill Burgess, parents of an autistic child, in order to raise awareness of the condition and to give advice and support to those in a similar position. 30 years on, they have grown in experience and expanded the range of services offered.
Their purpose is to unlock potential, improve lives and widen horizons, one step at a time.
Mcch is your local expert on ASC.
Who can they help?
Mcch are here to help anyone over the age of 18 who suffers from or is affected by an Autistic Spectrum Condition.
They will always make an assessment of your requirements, make recommendations and estimate costs where it is appropriate.
How they help?
They are specialists in ASC and provide practical and emotional support to both people with the condition and their carers and families.
Some of the ways in which they help include:
• Diagnosis. They offer advice to those seeking a diagnosis and support and guidance after the diagnosis.
• Goals. Develop short and long-term goals to help improve quality of life.
• Social. They hold social groups and activities to help share experiences and gain mutual support.
• Training. They cover specific issues such as anxiety management and parent and family training.
• Practical. They offer practical advice to those with an ASC, including budgeting, benefits, employment, education, health and housing.
• Information. They have one of the largest autism libraries in the UK.
Further Information click links below: